There is a great demand for staff in many industries. And with demand so high and supply so low, many businesses are finding it tough to find good workers. So how do you go about recruiting employees in this tight labour market? The answer to all your questions is: online recruitment!
Why the labour market is tight
Before we explain how you can recruit suitable staff members, it's a good idea to look at how current labour market shortages came about. There are several reasons for these. Firstly, the economy is on the upturn, which is increasing the demand for staff. But that's not the only cause of labour market shortages. The ageing of our society and the growing shortage of specialist tradespeople (plumbers, gardeners, carpenters…) are also contributing factors.
Staff recruitment: the search for the right candidate
Has an outstanding employee just let you know that they are leaving the company for a new job? Or is your company experiencing growth with a need for new staff as a result? Then it's time to start planning how you'll recruit suitable new workers. Labour market shortages can still make this quite a challenge. How do you make sure your job advert stands out from hundreds of others?
Online recruitment involves recruiters, online marketers and digital specialists working together. You may not have all the required knowledge in-house, but that's where we come in!
What is online recruitment?
Digitisation plays an increasingly important role in today's society. And job market shortages mean that recruitment has become an increasingly important part of online marketing. This has led to a whole new way of recruiting staff: online recruitment.
Online recruitment is a modern, low-cost way to recruit staff. As online marketing creates so many opportunities, there are various options for online recruitment strategy implementation. Sterk in Matches employs online marketeers with online advertising expertise. This means we are able to publicise your vacancy in a creative way using channels such as Facebook, Instagram, LinkedIn and Google. We'll also be happy to help you with your job advert text and the creation of an attractive landing page.
Also read: why you want to use online recruitment for recruiting staff.
When it comes to online recruitment, unique content is vital
When using online recruitment to find staff, it's all about putting the right messages on the right channels. Unique content is absolutely vital if your vacancy is to stand out from all the other jobs advertised online. At Sterk in Matches, we make sure we showcase your company's DNA in the best possible way while also reflecting the atmosphere within the team. This gives candidates a truthful idea of what your company is like. Take a look at the LinkedIn message below.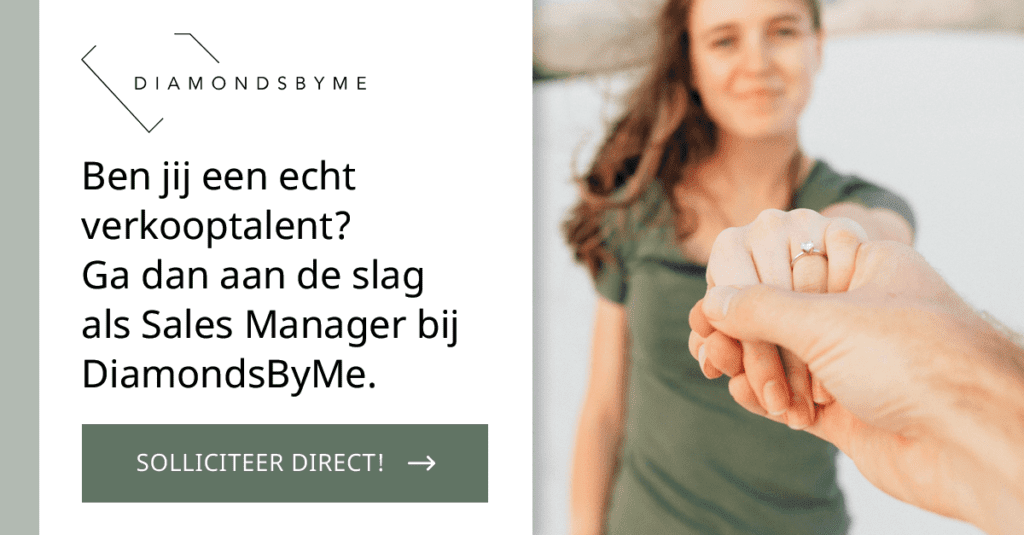 Recruiting staff using online recruitment
Using a combination of different methods is a good idea when recruiting staff. This allows you to reach a wide audience and attract the best candidates. It's important to look into which channels you want to be present on in advance. You might, for example, opt for LinkedIn because your vacancy is strongly business-related, or Facebook because the job opening in question is one for which a large number of people may be suitable. Sterk in Matches will be happy to help you make the right choice. How do we go about recruiting staff for you? We're happy to explain.
First, we reformulate the job advert to create appealing content. We then place that content on the channels frequented by your target group several times a day. Such channels will include Facebook, Instagram, LinkedIn and Google. We also use something called database searching. This involves using our recruitment tool to individually approach candidates who are a good fit for your vacancy. Often such candidates will currently be in the wrong job and may therefore be interested in your vacancy.
Keen to find out more about our approach and the benefits of online recruitment? You can find more information, some examples of job pages and a list of some of our clients here.
Staff recruitment: our customised solutions
Sterk in Matches always aims to find the perfect match for your business: you want to recruit staff and we manage the entire process for you. We use online recruitment to design a targeted recruitment campaign:
• We write an engaging job advert;
• We create a unique job page in your own house style;
• We target the right audience based on demographic data;
• Our recruiter selects relevant applications, forwarding only serious ones to you.
Interested in finding out about the options? We'd be happy to tell you all about our approach to staff recruitment. Feel free to contactus or use our free recruitment scan.